Cryptocurrencies are increasingly looking to become regulated to show their credibility as financial institutions. But it's harder than many think. Where should you get regulated? How do you meet MiFID II? What else do you need to consider? For firms that get it right, the first mover advantage could be huge.
Regulation is generally seen as a burden which constrains businesses – at best a 'necessary evil'. Few would call for more of it. But, as is often the case, cryptocurrencies buck the trend. The number of cryptocurrency businesses proactively seeking to be regulated is gathering pace.
The logic is clear – so long as cryptocurrencies remain unregulated, they retain a certain 'wild west' feel, leaving great swathes of risk averse investors on the sidelines. Be the first to become regulated, and you can be the first mover into this potentially significant untapped market.
But for cryptocurrency exchanges looking to do this, the road is far from straight. A lack of clarity from regulators makes for a moving target, and post-MiFID II, it seems most likely that a cryptocurrency exchange would need to be regulated as an MTF (multilateral trading facility) which means stringent rules will apply.
First up – which jurisdiction is best for a cryptocurrency exchange?
For an unregulated cryptocurrency exchange, whether Bitcoin, Ethereum, or any other, choosing a location is a relatively simple task. Access to developers and potential investors are key factors, but given that transactions are decentralised, and little is required in terms of a physical location, jurisdiction shopping is quite straightforward.
Add regulation as a consideration and the complexity increases significantly. The regulatory position on cryptocurrencies is constantly evolving, and there is little consistency among regulators, even within the EU.
The German position is perhaps the most clear – BaFin have deemed that cryptocurrencies are financial instruments, and as such, to provide certain services in these instruments requires that you be regulated, most likely as a broker or MTF.
Some other jurisdictions have taken a smaller step towards regulation – for example both France and the UK recognise that derivatives which reference cryptocurrencies are financial instruments, and therefore regulated. However, both have so far demurred as to the cryptocurrencies themselves, with the UK leaving it up to the provider of services in cryptocurrencies to determine whether certain crypto 'tokens' are in fact securities.
Outside the major financial centres, there are a number of jurisdictions, such as Malta and Liechtenstein, which seem intent on embracing cryptocurrencies, and may become the first to authorise a cryptocurrency MTF. However, becoming regulated in these jurisdictions may not, rightly or wrongly, result in investors feeling the same degree of assurance as becoming regulated in a major financial centre.
The core regulatory challenge – MiFID II
For cryptocurrency exchanges looking to become an MTF, the first piece of regulation to master is MiFID II. Having come in to force in January 2018, MiFID II has significantly raised the compliance burden for exchanges and trading platforms in the EU.
Some of the most challenging elements of the regulation include:
Pre and post-trade transparency – firms operating an MTF are required to make certain details of the transactions executed on their platform transparent, both before and after the transaction has been concluded. In some cases waivers are available, but these have their own application process.
Transaction reporting – under MiFID II, all transaction on instruments traded on a trading venue (a designation which includes an MTF), must be reported to regulators. If you operate a market for retail investors and non-financial firms, the burden of submitting all of these reports will fall on you as the MTF.

Instrument reference data

– in addition to the core reporting, MiFID II requires that MTFs provide a daily update to regulators of the instruments which are available to trade on your platform.
Capital adequacy – an MTF must hold a minimum of £730k of capital in the UK, and possibly more depending on the risks posed by the service operated.
In addition, an MTF must have policies and procedures covering a whole raft of general compliance issues, such as governance, conflicts of interest and investor protection, and will require additional controls if services such as market-making or direct electronic access are provided.
We can help you to understand your requirements under MiFID II, and establish the control framework which will satisfy your regulator.
And the rest: other regulations affecting cryptocurrency MTFs
While MiFID II is the core, the range of applicable regulations an MTF must keep on top of is broad:
Financial crime

– an MTF must perform appropriate 'know your customer' checks, and be vigilant for behaviours such as money laundering, which may be a heightened risk in the cryptocurrency market.
Market abuse – real-time monitoring of transactions which occur over the MTF platform will also be a requirement, to prevent and detect abusive behaviours such as insider dealing and market manipulation.
Payments and e-money – the operation of the MTF, and settlement of trades conducted in it, may include the transfer of value, exchange of cash for crypto assets or the storage of fiat value. If this is the case, the platform may require an appropriate licences for payment services or e-money activities.
Cybersecurity – operational resilience and cybersecurity are a particular concern for regulators of trading platforms. Adequate cybersecurity controls will be required from day one.

Central Securities Depository Regulation (CSDR)

– if any crypto tokens offered for trading on an MTF are deemed to be securities, the CSDR will apply. This will require that such crypto tokens have been appropriately registered with a depository.
Data protection – all firms within the EU are subject to the General Data Protection Regulation. Personal information held on the users of an MTF must therefore be appropriately protected.
Benchmark Regulation (BMR) – operators of MTFs also need to consider whether any data they publish, either about their own financial instruments, or linked instruments, may represent a benchmark. If so, the MTF may also need to become a Benchmark Administrator. If they actively produce indices in order to promote trading on their only platform via index-based investments, they certainly will be.
Is regulation too hard for Crypto MTFs?
The sum total of the regulatory burden is a barrier to entry which is significantly higher than for an unregulated cryptocurrency exchange or an Initial Coin Offering.
Based on Bovill's experience working with MTFs and trading platforms, both in traditional and innovative asset classes, an MTF is likely to require a minimum of 15-20 full time people at launch. Many of these may be developers, or engaged in sales and marketing. However, a minimum of 6-8 are likely to be in governance positions (board members and senior management) or performing compliance tasks such as AML/KYC checks, market surveillance and MiFID II compliance.
For many cryptocurrency businesses this will be tough, but it remains within reach. And for those who succeed, the rewards of broadening market acceptance of cryptocurrencies may be significant.
How Bovill can help
Bovill's Markets practice works with a broad range of exchanges and trading platforms, including established players and start-ups, and crossing traditional and innovative asset classes. We work with aspiring MTFs to:
develop and validate a strategy, business plan and operating model
select technology partners
select the right jurisdiction for your ambitions
manage the regulatory authorisation process
develop a control framework, including all required policies and procedures and an ongoing compliance monitoring programme
provide specialist compliance and implementation resourcing.
We can offer support for firms seeking the Regulated Market, MTF and OTF designations in the EU, and the Broker-Dealer and ATS designations in the US. We can also assist with payment services and e-money license applications in the EU. Get in touch to talk through your plans.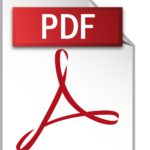 Download our ICO and Cryptocurrency strategies brochure