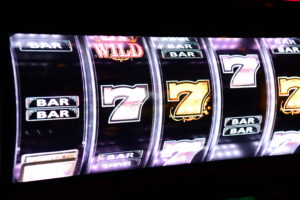 We've seen a notable uptick in regulatory focus on the gaming sector over the past year as the Gambling Commission continues its work on raising industry standards. Ladbrokes Coral is the latest firm in the spotlight and has been fined £5.9m for "systematic failings" in preventing money-laundering and problem gambling. Amongst a string of social responsibility failings related to problem gamblers, Ladbrokes allowed significant sums to pass through their business without performing due diligence on the source of these funds. It's a timely reminder not only to be aware of your obligations, but also to make sure you can demonstrate you are compliant.
The Gambling Commission – the governmental body responsible for regulating and supervising the gaming sector in the UK – has performed more than 160 assessments of gaming operators in the past 12 months alone, resulting in revocation of licenses and £25.5m of penalty charges for firms' failure to comply with anti-money laundering (AML) and social responsibility requirements.
Ladbrokes is the second firm to be hit with a penalty in a single month; Casino 36 received a £300,000 fine in early July following the Commission's investigation into the firm's operations, which revealed a number of AML and social responsibility weaknesses. Specifically, that Casino 36 failed to conduct adequate enhanced due diligence and perform source of wealth/source of funds checks on customers allowed to gamble significant sums, as well as failing to identify and address customers displaying signs of problem gambling.
Common compliance failings in gaming operators
These recent cases follow a string of penalties issued earlier in the year to firms such as InTouchGames, MT Secure Trade, BestBet, Platinum Gaming and JackPotJoy. Many of the fines represented common failings by firms to:
Perform an adequate, subjective risk assessment
Establish and maintain adequate, risk-sensitive policies, procedures and controls
Perform appropriate customer due diligence and enhanced customer due diligence
Conduct appropriate ongoing monitoring
Obtain information on customers' source of wealth and source of funds
Implement robust processes for identifying politically exposed persons
Demonstrate compliance with the UK suspicious activity reporting regime
Ensure staff are suitably trained
This report, and the enforcement activity behind it, should serve as an important reminder to those operating in this sector of their legal, regulatory and licensing obligations to guard against money laundering, and to help make gaming safer and crime-free. The regulator has proven its willingness to take tough action against those failing to meet its expectations and has specifically called out firms' failures to heed guidance available to them. This trend is expected to continue as the regulator strives to drive standards up. Firms should be cognisant not only of the requirements upon them but how they can demonstrate competent compliance with these requirements under the regulator's watchful eye.
Self-assessment: reviewing your compliance and AML controls
Do you understand what constitutes 'adequate' and 'appropriate' in terms of AML controls?
Are you able to objectively assess yourself against these measures?
How do you balance regulatory obligations with commercial objectives?
Would you be confident with your staff members being assessed by the Commission?
How do you demonstrate competent compliance with regulatory requirements and expectations?
How we can help
Bovill's Financial Crime Advisory team has a wealth of experience helping firms, both in gaming and in the wider regulated community, in understanding and complying with their obligations under the UK anti-money laundering/counter-terrorist financing regime. Our work ranges from bespoke reviews of firms' policies/procedures and/or processes for managing money laundering risk, to full reviews of firms' AML control frameworks.
Helping gambling firms with regulation
This article is part of a series looking in detail at areas of regulatory scrutiny in gambling firms – in particular where there are lessons to be learnt from financial services. Other topics include:
Available now:
Coming soon:
Governance
GDPR
Vulnerable Customers