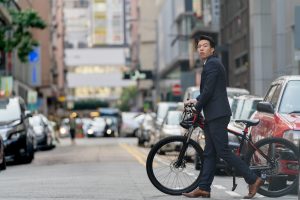 Hong Kong's new insurance regime officially came into effect on 23rd September. The Insurance Authority – now the sole insurance regulator in the region – published Consultation Conclusions on its new codes last month. Licensed insurance agents and insurance brokers now have less than 3 months to make sure they're meeting the requirements.
What are the new codes of conduct for licensed insurance agents and brokers?
The new Code of Conduct for Licensed Insurance Agents and Code of Conduct for Licensed Insurance Brokers (collectively the 'Codes') published by the Insurance Authority (IA) came into effect on 23 September 2019, on the commencement of the new insurance regulatory regime in Hong Kong.
After a two month public consultation on the Codes, the IA published Consultation Conclusions (along with the final version of the Codes). These state that licensed insurance agents and brokers are expected to fully comply with the provisions of the Codes by 1 January 2020.
The Codes adopt a principles-based approach and set out a series of fundamental principles of conduct which licensed insurance agents and brokers should adopt and follow when carrying on regulated activities. Insurance agencies and broker companies should establish and implement sufficient corporate governance controls and procedures to ensure that they meet the principles, standards and practices set out in the Codes.
What do the new IA Codes of Conduct mean for the HK insurance industry?
In short, it means that licensed insurance agents and insurance brokers will have less then 3 months to align their systems and processes with the requirements in the Codes.
As we enter a new regime, the codes provide useful principles to check against. Come the first wave of reviews we'll start to see scrutiny on specific gaps identified by the regulator. Next year will likely bring further guidelines as issues are identified.
Anyone who falls under the regime should consider how they'd fair in a regulatory inspection. Could you demonstrate that you are fully compliant with the new codes?
Bovill specialises in advising on compliance and regulatory risks across financial services. Get in touch to found out more.