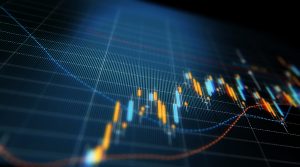 An eagerly anticipated joint statement on the custody of digital asset securities has now been released by the SEC and FINRA . The statement follows a request for clarity on the application of federal securities laws and FINRA rules to the intermediation and custody of digital asset securities and transactions.
Currently, broker-dealers grapple with possession and control to safeguard customers' digital asset securities, and their own duties and responsibilities under  also known as the Customer Protection Rule. The SEC and FINRA raise concerns that some of the expected and mandated functions of digital asset broker-dealers, custodians, and transfer agents may not be performed adequately using current blockchain functionality, thereby requiring additional support.
This is particularly interesting as the joint publication of concerns suggests that the current set of digital custodians in the marketplace are largely seen as non-compliant.
What do you need to know?
Exclusive control of digital assets
Under the new guidance, it's not enough for custodians to have control of digital assets in demonstrating compliance with custody requirements – they must demonstrate they have exclusive control.
For most blockchain protocols, this means that custodians need to demonstrate that they not only have a private key, but that such key provides exclusive access that cannot be circumvented with the use of a competing key. It's conceivable that a custodian could develop an operational (non-technical) solution that would satisfy the SEC and FINRA, but these must ultimately obtain regulatory approval.
Lost or stolen assets
Many blockchain protocols don't allow for transaction reversals by a non-recipient or for a stolen token to be marked or re-issued. This presents some challenges to custodians who want to rely strictly on blockchain as the security master (the list of official holders of digital security assets), perhaps requiring off-chain solutions such as a traditional centralized security master report.
If an off-chain report is used, the differences between this report and the blockchain must be adequately explained by the custodian, likely requiring regular reconciliations between the two sources.
Failed custodians
The statement references the situation of a failed custodian and the recovery of assets for clients for that custodian. The statement is careful to indicate that not all assets seen as securities under federal securities laws are necessarily also seen as securities under the Security Investor Protection Act (SIPA).
SIPA allow for customers of the failed custodian to make a priority claim. Should a digital security not qualify as a SIPA security, clients will not have priority claims. If a custodian fails, can clients be assured that the custodian has control of the assets and that control can now pass onto a trustee or SIPA?
Final thoughts
As a practical matter, the joint statement makes it clear that broker-dealers are encouraged to engage with external resources to discuss solutions for compliance issues. Accordingly, unregistered entities that intend to engage in broker-dealer activities involving digital assets will be required to submit New Membership Applications to FINRA. Now is a good time for registered firms to evaluate the need for a Continuing Membership Application (CMA). Under FINRA rules, an existing broker-dealer is prohibited from changing its business operations to incorporate material digital asset securities activities without FINRA's prior approval of the CMA, which is a direct effort to counter current market trends.
How we can help
Bovill's Markets practice works with a broad range of market participants, including established players and start-ups crossing traditional and digital asset classes. We support firms with initial registration, supplemental designations, and implementation of new compliance frameworks in response to changes in trading activities. As you begin to assess your firm's regulatory exposure in the US, our experts would be happy to validate your strategy and discuss solutions for compliance issues. Get in touch today to talk through your plans.
Download our ICO and Cryptocurrency strategies brochure.