The last five years of markets reform in the EU has been unprecedented. This has been a period of rapid and far-reaching change, including a G20 led overhaul of regulation for derivatives markets, a significant update to market abuse regulation, and a root and branch review of how markets function under MiFID II. At Bovill we have been helping firms locally and internationally, to implement this complex regulatory change agenda.
Of particular interest has been MiFID II transaction reporting. It remains to be seen whether the problems with the FCA systems not being able to cope with the increased volume of data will be overcome and the new reporting will lead to a revolution in market abuse detection and prevention.
Also of interest is what is coming next, in the form of GDPR, Brexit, EMIR II and possibly MiFID III?!
For the sellside, some of the immediate concerns include the provision of direct electronic access to EU venues, and how the share trading obligation will function for non-EU stocks. For the buyside there remain concerns around the use of legal entity identifiers, and the implications for firms of the unbundling of research from execution fees.
Bovill provide expert regulatory guidance, implementation support, and outsourced services to a range of markets clients across the EU, US and APAC. Our services include:
Transaction Reporting
Regulatory gap analysis
Governance, policy and procedure review
Outsourced transaction reporting assurance (EU, US, Hong Kong and Singapore)
Clearing and Margining
Threshold review, and legibility determination
Clearing broker and vendor selection
Operating model design and implementation
Market Abuse
Market abuse risk assessment
Surveillance and controls review
Outsourced market abuse surveillance services
Benchmarks
Benchmark design and strategy
IOSCO compliance
BMR compliance for EU and third country firms
Region specific advice: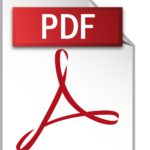 For more information on our market services, download our 'Helping firms navigate the regulatory landscape for capital markets' brochure.