SEC charges unregistered broker for illegal brokering of securities
6 March 2018
The Securities and Exchange Commission (SEC) has charged Edwin Shaw LLC, a New York based company with illegally brokering dozens of investments by foreign nationals seeking U.S. residency. Between April 2014 and March 2017, the company solicited foreign nationals to invest in securities issued by a taxi and limousine company and marketed the securities to investors who were interested in applying for legal residency in the U.S. through the federal government's EB-5 visa, which allows individuals who invest directly in a U.S. business.
According to the SEC's order, Edwin Shaw was not registered with the SEC or FINRA as a broker or dealer when it engaged in the solicitations and securities transactions, thereby violating Section 15(a) of the Securities Exchange Act of 1934. Edwin Shaw received a fee ranging from $5,000 to $50,000 and had the participation of more than 30 foreign individuals.
Edwin Shaw agreed to a cease-and-desist order and agreed to pay disgorgement of $400,000 plus prejudgement interest of $54,209.20 and a penalty of $90,535.
We can help
Bovill provides comprehensive U.S. broker dealer registration services to companies to form a new broker/dealer, acquire an existing firm or expand their business activities. Our team of experienced professionals can help you navigate the multifaceted FINRA and SEC process as well as state registrations.
Download our broker/dealer registration information sheet for more information: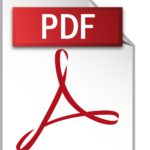 Broker/dealer registration services