Bovill provides comprehensive US advice and registration services to companies seeking to register as a US investment adviser or to qualify as an exempt reporting adviser. We help navigate the multifaceted US regulatory application process, coordinate with regulators, and put in place a comprehensive compliance program including firm-specific policies and procedures. We also help firms evaluate whether registration is necessary based on their business activities.
Start-up services include:
Advice on start-up issues, including industry, financial, operational and compliance advice
Assist with SEC registration as an investment adviser, including preparing Form ADV
Compliance program design and implementation, monitoring and testing tailored to the firm's size, culture and business
Ongoing compliance support and advisory services include:
Maintaining a compliance program including:

Risk assessment and gap analysis
Best execution/trade management reviews
Code of ethics/personal trading reviews
Testing trade blotters for allocation and cross trade issues
Cybersecurity
Specialized reviews and compliance assessments

Annual and ongoing reviews of compliance arrangements, systems and controls
Marketing and advertising review
Mock regulatory audits, pre-enforcement and supervisory reviews
Support with on-site regulator visits, examinations and enforcement investigations
Regulatory and compliance training
How we can help an Investment Adviser
Bovill can also act as an independent compliance consultant or monitor as part of a regulatory settlement. We also serve as named chief compliance officer on a temporary basis or serve as a trusted adviser to a fund or adviser CCO. Bovill also provides outsourced CCO relationships to clients that are good candidates for the program. Get in touch with one of our consultants below today.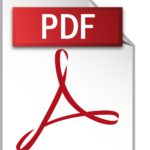 For more information on our advisory services download our US Investment Advisory Services brochure